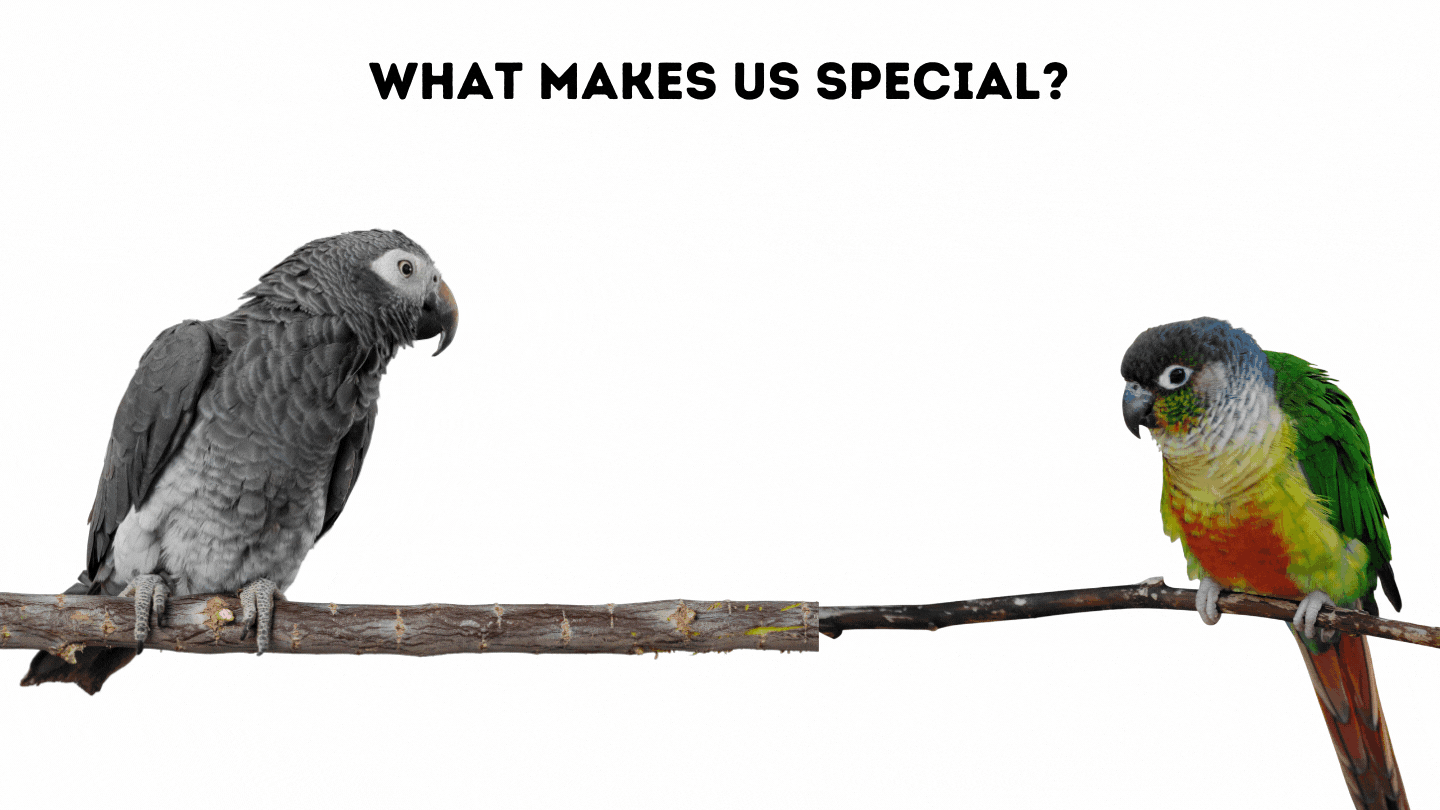 A FEW OTHER AWESOME POLLY WANNA BIRD BOX PERKS:
A stimulated mind is a healthy one when it comes to your feathered family members. Discourage unwanted behaviors by keeping them busy.
Bird toys and other goodies delivered right to your door. No remembering to shop, no selection hassle.
Stop wasting money on toys they don't play with. We've all been there, which is why we ship only the coolest toys around.
Testimonials
Feel the love? We certainly do!
/** * @var $module \Ucraft\Module */ ?>
Cindi & Rosie the African Grey

"Rosie loves her Polly Wanna Bird Box! She gets one in the mail each month, thanks to big sister Chrissy, and I let her "open" it all by herself. She has the best time, chewing up the cardboard as well as the goodies inside."

Gwendolyn & Samson the Black Palm Cockatoo

"Samson got his Pollywannabirdbox yesterday evening! I love the products that come in the box,and it's always nice having a surprise every month!!!"

April

"You folks really know how to pick out toys! All 3 of my birds loved the box you sent, even my one who is afraid of new toys! Highly recommended!!"

Stephanie & Zazu the Rose Breasted Cockatoo

"Zazu loves his first box! Thanks!"

Tilley & Pepper the Conures

"Having fun with our new toys from Polly Wanna Bird Box!"

Monica & Loki the African Grey

"Just recieved our box and my male Loki typically wants nothing to do with new toys for about a week. But look who is having fun. And I JUST got done cleaning."

Simply choose what will work best for your particular flock!